Portfolio
Maverick Portfolio is a philanthropic fund for PSI and grassroots organizations to collaborate in tackling deeply rooted barriers to women's and girls' sexual and reproductive health and rights.

Members provide uniquely flexible capital and champion local decision-making for initiatives that address the holistic needs of women and their communities. The Portfolio is delivered by PSI in partnership with Fòs Feminista—a global alliance of feminist organizations and local partners.
"Finally, through Maverick Portfolio, we have an opportunity to confront sexual and reproductive health and rights within the context of a woman's FULL being!" Marina Dalton-Brown
Strategy & Insights Manager, PSI
SHIFTING POWER FOR LONG-TERM CHANGE
Maverick Portfolio was designed with insights from 60+ global health professionals, philanthropists, and activists to maximize the efficiency and impact of philanthropic capital. The model combines the rigor, scale, and 50-year history of PSI with the powerful voices of community-led movements and a network of bold women donors ready to make change.
Through the co-investment model, members share risk, amplify success, learn together, and give better:
Ensuring more collaboration and flexibility for PSI teams
Committing to locally led solutions
Joining a like-minded community of members
Giving to both international organizations and community-based partners
CHALLENGING HARMFUL CULTURAL NORMS, GENDER INEQUITIES, & BROKEN HEALTH SYSTEMS 
These issues stand in the way of millions of girls and women accessing sexual and reproductive healthcare. Philanthropy has a critical role to play, but often misses the mark with siloed, inflexible grants that seek a shortcut to real impact.
Through Maverick Portfolio, members co-invest nimble capital targeting systemic barriers and long-term impact. Members fund initiatives in Uganda, Malawi and Cote d'Ivoire focused on transforming the role of men and boys to be champions for women's and girl's health and rights.
This focus was selected by PSI in-country teams, with input from local partners and government, based on its potential for catalytic impact.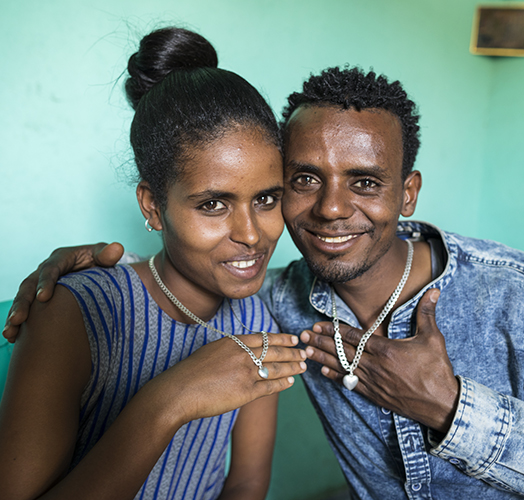 Evidence shows that engaging men and boys in sexual and reproductive health and rights programs can:
Decrease unintended pregnancy through increased use of contraception
Improve maternal health and decrease death due to pregnancy and labor
Reduce sexually transmitted infections such as HIV/AIDS
Advance gender equality as men recognize & support women's autonomy and rights